The landscape of how you run your business is changing rapidly. Online is no longer an optional extra for any company, especially those who ultimately sell to the public. Not that long ago it was assumed that websites were reserved for "big business" and required an even bigger budget. Neither of those assumptions are true any longer, your business needs a website. If you are in business of any kind it's time to go online.
Here at Wp Blender we love WordPress Websites. We work with small and medium-size business's every day. The owners of these businesses have very similar issues and worries when it comes to websites and online sales. They generally fit into one of two categories:
They have an existing website which they haven't updated in years and doesn't bring them any sales. Most of the time they have usually forgotten they even have one until you ask them.
Some thought has been given to getting a website together but they think it's too expensive so haven't done it!
Straight away I can see all kinds of issues and misunderstanding going on with both of these situations but I'm going to come back to that later in this guide. First, let's take a look at why your business needs a website in the first place.
So why your business needs a website
There are many many reasons your business needs a website but here I have taken 7 of the most important to get you started. Each business will be different but I hope you find some that make a difference to you and your business.
Websites have replaced the traditional business card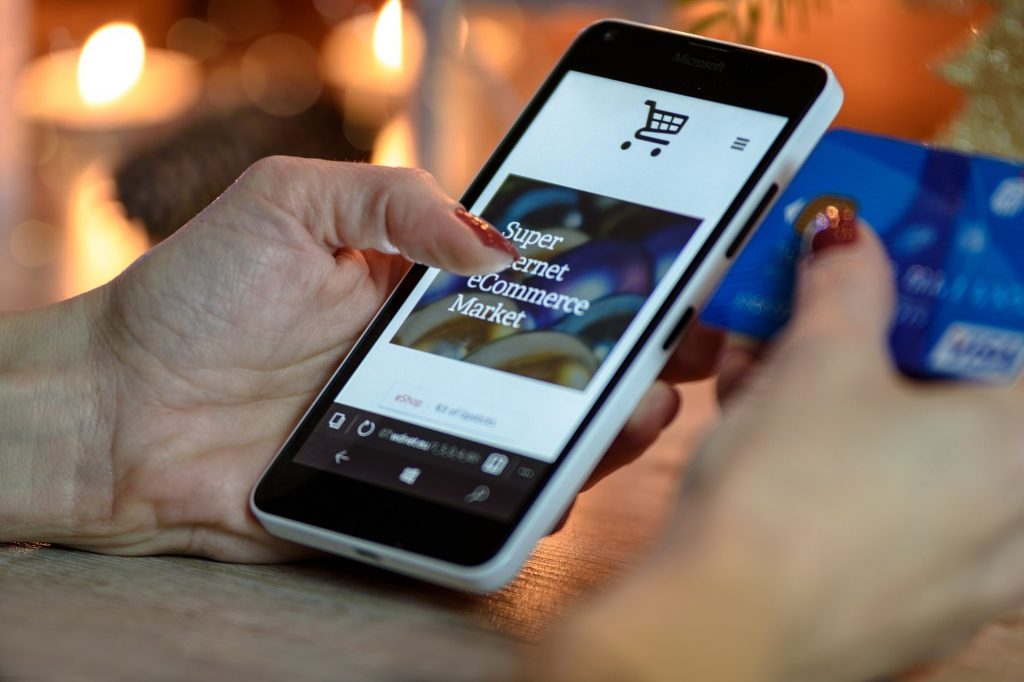 When was the last time someone asked you for your business card? If you are at a conference or bump into a potential client or customer what do they ask you?
"Oh hey that sounds great, I don't have time to talk about it now but can I check out your website?"
If you regularly answer no to this question then you know what I'm talking about. Telling someone you don't have a website or the info they want is not on there is an instant red flag for a potential buyer. They straight up think you are not a real or serious business. Bottom line you are losing leads and ultimately sales.
While I don't recommend it, having even a single page website with your contact information and some basic details about your business is a start. It's somewhere to point your customers and at worst is now your digital business card.
Your website is always open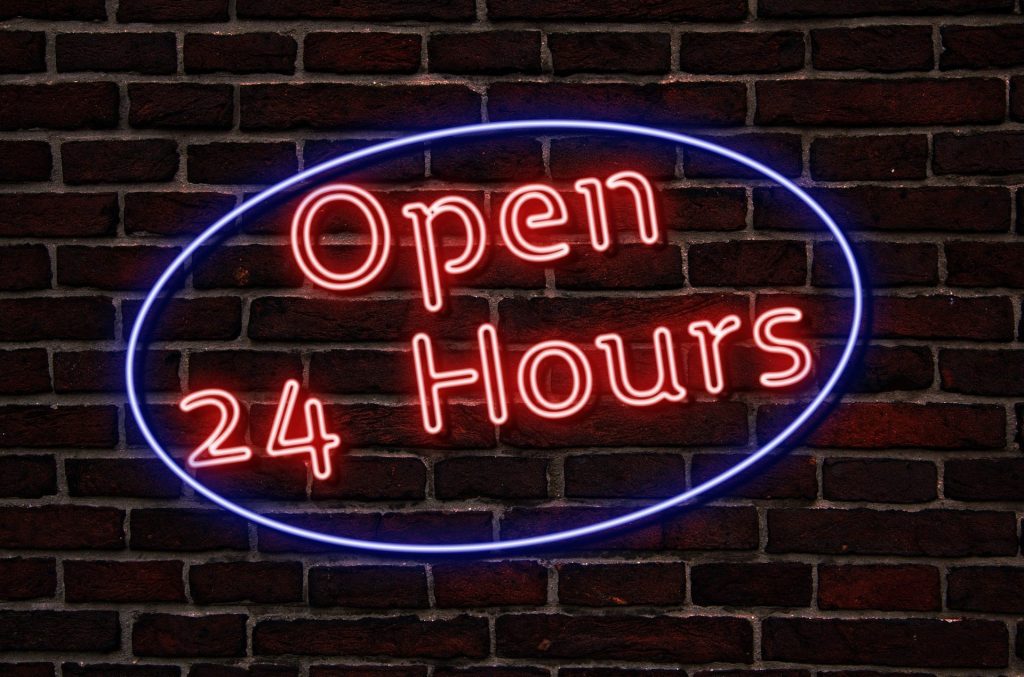 As we all know regular opening hours of 9 to 5 are long gone. Many people commute to work and have busy lives with so much to fit into a day.
So if you close your doors are 5 pm ever evening a large part of your customer base is never going to be able to consider you or what you have to offer.
So much pre-purchase research is done from the comfort of an armchair late at night.
People google what they want, review the options and make their decision before they even get to the business location. They only have time to make one stop. Without a website, you're not even on the shortlist for consideration.
A global shop window
Now before you say but my business is only for local customers just stay with me for a minute. Recently I spoke to a group of business owners who are in a pretty rural area. They are struggling with the shrinking local market they are selling into as people move to bigger towns and cities for work etc.
The thing is most of them had never considered a website in terms of a sales tool. There are a bunch of simple ways you can broaden the market for your existing offering:
If you sell a physical product you can ship/ courier it. Even with transport costs, you could find the increase in sales more than covers that difference and actually improves your profit margin.
If you offer a service does it need to be in person? Why not deliver by phone, email or video chat. If you are in an area where your operation costs are low (cheap office space, lower wages etc) you could compete with services in large cities and deliver the same or better service at a lower price. The market is global or certainly national for most business types.
In addition to finding new channels for your existing products or services, there could be huge opportunities in related areas you haven't thought of.
Here are some examples:
You manufacture and sell a bespoke product. It's too big or fragile to ship in one piece. Consider selling a kit set based version of the product which you mail to the buyer. You can direct them to a how to video guide to help them assemble the product. You could even build an online community of buyers around this by asking for reviews and testimonials. A great way to further expand your market and get some highly effective, super low-cost advertising.
A business offering a service such as accounting, training or admin/data entry. A potential client outsourcing to you instead of a company in a big city could get the same or better service from you at a lower price. You can always travel for the occasional meeting but most of the work can be done remotely. If you are not set up for it now some simple changes like offering a cloud-based portal or software package as part of your service could really help. Of course, this would be offered via your website. This opens a very wide new territory for your business.
Websites will save you money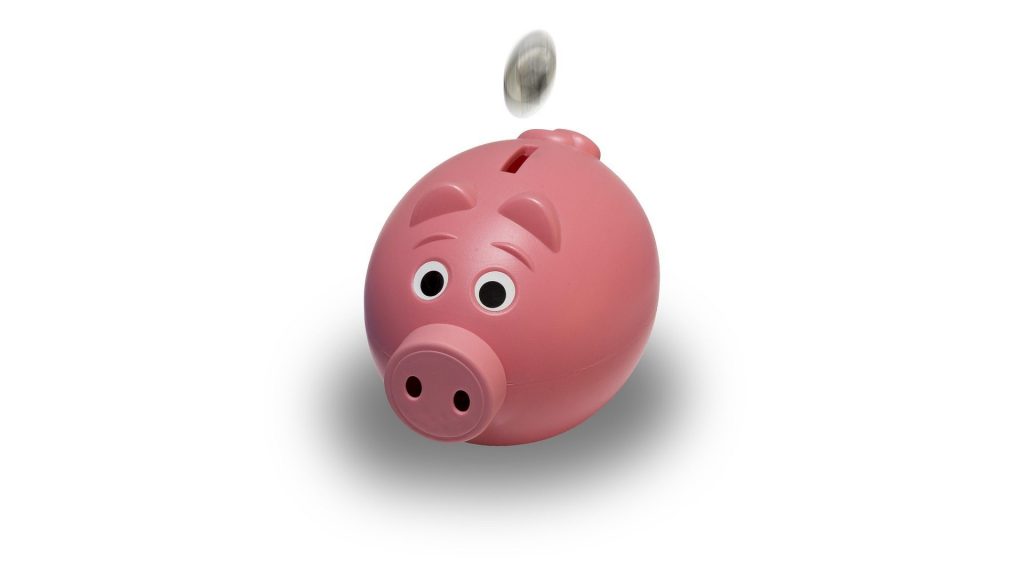 While not all websites are created equal as an overall expense they are pretty cheap, even a good one. As I mentioned earlier many business owners say they cannot afford a website.
The same business owners spend large sums of money on local newspaper or print media ads with little or no return. These ads run once and they are gone. They increasingly yield poor results.
Investing in a website once and you have it for the long haul. Sure you will need to maintain it but that cost will be minimal (or you can leave it to the team at WP Blender to take care of it for you).
I should point out that a carefully planned out marketing plan for your website is worth further investment. If managed correctly it could dramatically increase your sales and really grow your business.
The only downside to this if you are not familiar with the techniques required to do this you will need to budget to pay someone to do them for you.
You don't need to be a coding whizz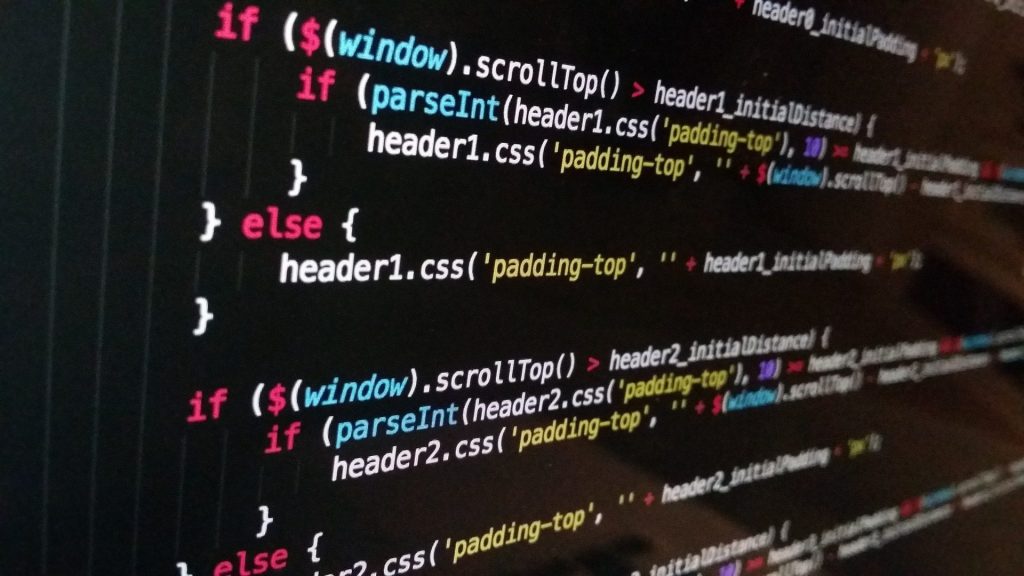 There was a time you needed to be a coding genius and really know the ins and outs of the web to design a website. Those days are gone.
Depending on your business and your own level of technical ability when it comes to IT you can get a website up and running for very little.
If you fancy giving it a go yourself then check out our guide on how to build a website with no money and no coding skills.
Having a budget and hiring a pro may also be the way to go. That decision will come down to your own individual circumstances.
One little tip though. I often hear stories of how people pay a small amount to some guy who is a friend or the child of a friend who kinda knows websites.
They usually end up with some kind of Frankenstein's monster website. My advice is either build it yourself or spend the money and get it done by someone who knows what they are doing. There is no in between.
Brand recognition and reputation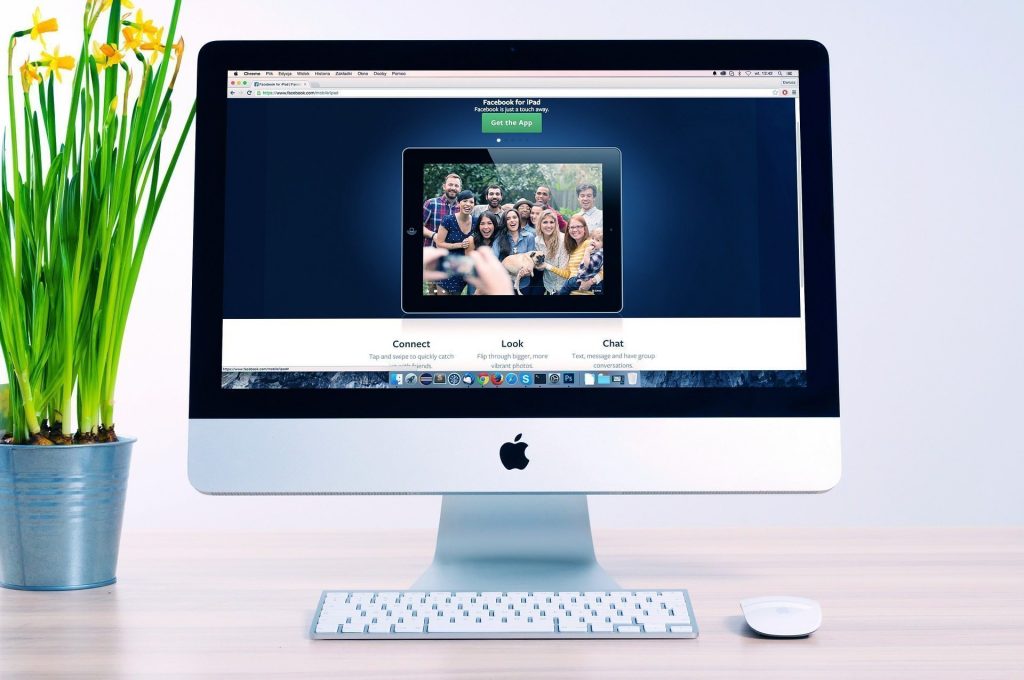 I like to call this one digital credibility. Like I said earlier it's the modern equivalent of a business card. The simple view of most people is if you don't have a website you are not the real deal.
Would you buy an expensive monthly service from a business who contact you with a Gmail or Hotmail account? If you said yes you are in the minority.
In addition to the site itself, the domain name lends you the ability to carry your brand right through your business. So [email protected] and links on facebook and other social media channels make your brand more consistent and recognisable.
Brand awareness is a powerful marketing tool and is so simple to do if you get the basics right.
One other consideration is the protection of your brand. One of your competitors could just go out and buy a domain name similar to your business and direct potential customers to themselves instead.
Like I said earlier initially even a one-page website will do just get it up and you can expand it later.
Google is your friend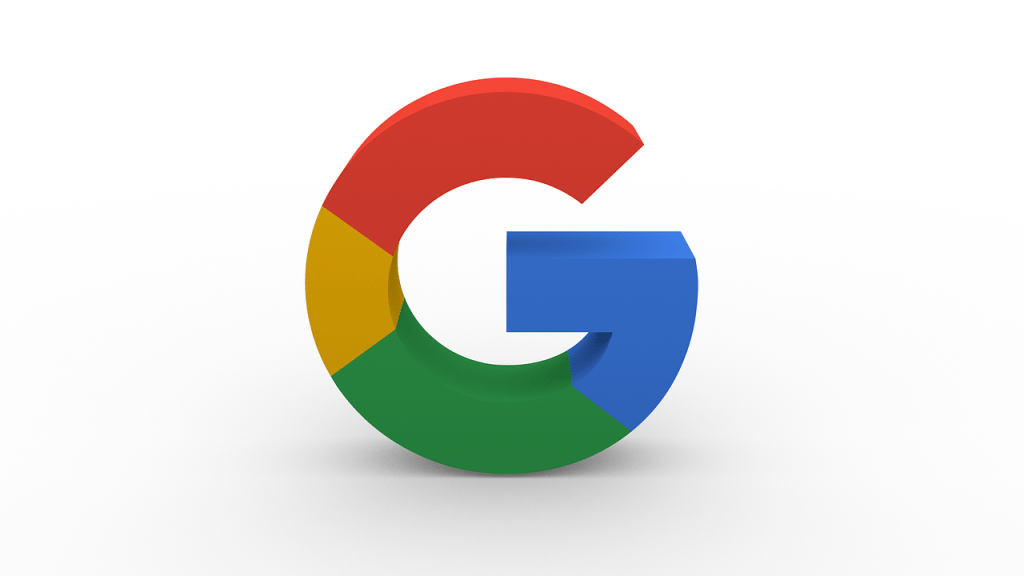 There are many ways to bring visitors to your website. Most small and medium business owners I meet are obsessed with Facebook ads. Just to be clear I think Facebook ads are amazing and in the right hands, they are a powerful tool. However almost everyone I speak to overlooks Google.
My opinion is that this is mainly down to the simple fact that they don't understand what can be achieved with Google.
There are two main options when it comes to getting visitors to your website from Google. If you are familiar with Facebook then its pretty much the same.
The two options are:
Paying for ads which is called PPC. This is where you pay Google to display your ad for certain keywords or phrases.
Making your site super relevant for certain keywords and phrases. This along with the correct site structure and what is known as SEO should lead to Google showing your site organically for relevant searches.
Both of these work really well and can really make a huge difference to your business. If you want to know more about these methods you can check out my guide to SEO for local business here.
If you want the short version it's much easier to get your site onto page one in Google search in a region or local area then say at a national or international level so its worth looking into.
My biggest tip here is similar to the advice on having the website built. Either learn to do it well yourself or pay someone who knows how. Once its up and running having WP Blender optimize it for you will improve your website in the eyes of Google and other search engines.
The single reason I am such a big fan of SEO and Google for business is that once you get to page one in Google you will stay there with a small amount of effort. So just like the investment in your website it's an upfront cost but it just keeps on giving back.
Wrapping up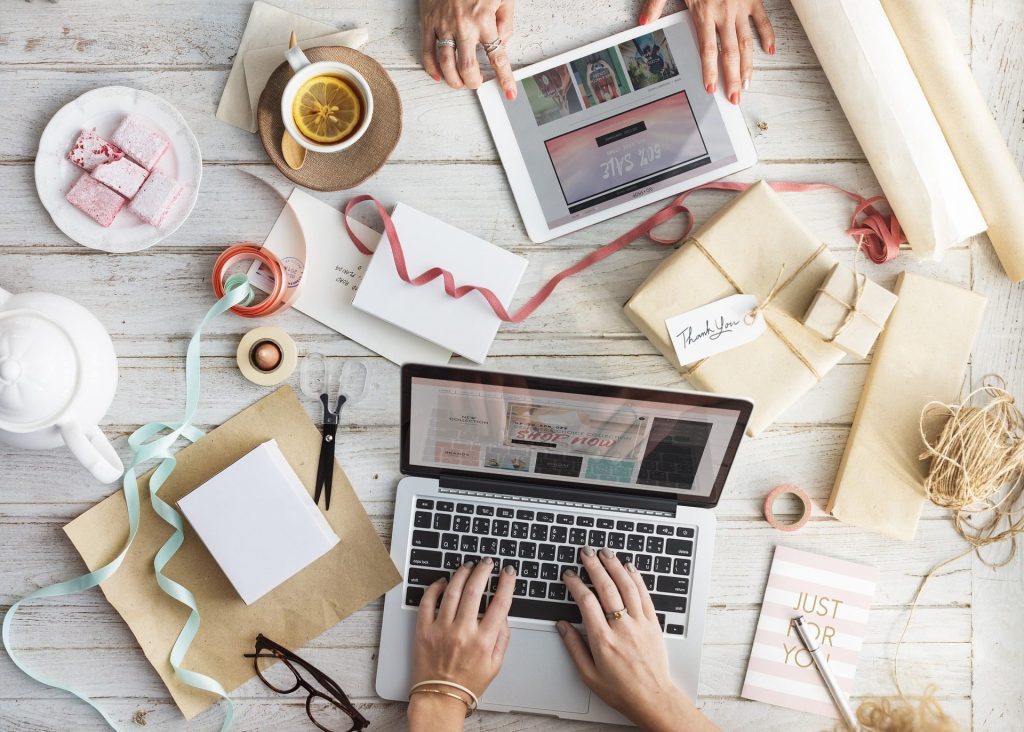 At the start of this guide, I mentioned there are generally two categories of business owners when it comes to websites.
The first was the one who has a website but says it doesn't work or bring in any sales. These people misunderstand how a website works. As I said earlier think of your website as your digital business card.
If you hand a business card to someone who has little or no interest in your product or service will it generate a sale? Probably not.
What about if you just leave the card in your pocket? Will it work then? This might sound harsh but its the same problem with websites.
There is a saying in online marketing "you're either on page one or you are nowhere". If you just pop a website up and do nothing no one will see it. Many business owners expect sales to magically appear as soon as a new website goes live.
Others will post their new website on facebook and share it with their friends. This can help but they may not be your target market. Finding your ideal customer profile is important.
The bottom line here is your business needs a website. Get building or buying one and then get yourself back here to find out how to get it in front of potential customers and generating sales. If you want to get your head around the basics check out this guide on how to build a website first.